WELCOME! This is where you "TELL YOUR STORY IN CLAY!"
NEW: Slideshows on all the CUSTOM ornament pages!
DUE TO THE HIGH DEMAND FOR BERT'S CUSTOM ORNAMENTS THERE IS A WAIT LIST OF 140 PEOPLE (3/27) SO GET YOUR NAME IN FOR CHRISTMAS 2014
PAYMENT: NOW ONLY THROUGH PAY PAL. You do not have to have a PayPal account. You can checkout as a guest and they accept Visa, Master & Discover. Due to rising costs in bank fees and merchant account, it was necessary to make this change.
(Pricing for 2014 begins at $75 for the first two people and includes background photo and banner)
TURN UP THE VOLUME AND ENJOY THE SHOW!
Here is my video of the making of "North Woods Santa"
To see more time lapse videos like this one, go to Ornaments with YouTube Videos
Feel free to contact me or send pictures: bert@bertsclaycreations.com
Each ornament is made to order and are approximately 4" to 6" tall x 3" wide depending upon design.
Bert's Clay Creations can be personalized with name, date, etc. All of my designs are original and each year new collections are added.
MAKE SURE YOU CHECK OUT https://www.facebook.com/bertsclaycreations and "LIKE" to stay updated on all the new goodies born daily!
©2013 Bert's Clay Creations
Scan this with your smart phone to go to my OverLeTop! website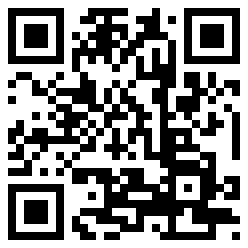 Remember all my polymer clay Christmas ornaments are hand sculpted by Bert's Clay Creations Roberta Prostor only. I do not hire anyone to sculpt clay with me. After 32 years each year gets more challenging to create new ornaments so let me know if there is something you do not see.
I have personalized ornaments for all occassions. From baby's first christmas ornaments to anniversary ornaments, family ornaments, doctor ornaments and nurse ornaments. My favorites though are custom personalized polymer clay ornaments that are sculpted just for you.